4th International Scientific Forum, ISF 2015
Education, Climate Change and Economic Development
University of Oxford, United Kingdom, Sept 2-4, 2015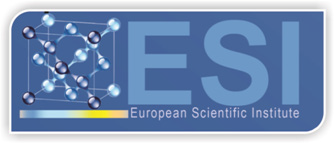 European Scientific Institute, ESI – Interdisciplinary science on 5 continents
The European Scientific Institute, ESI is a global academic platform, connecting thousands of researchers from around the globe. ESI cooperates with universities and academic centres on 5 continents, organizing interdisciplinary conferences, forums and workshops. These academic events gather researchers from different disciplines, giving them an opportunity to present their papers, transfer knowledge and share best practices.
ESI has bases in Former Yugoslav Republic of Macedonia, Portugal and Argentina and is an official partner of UNESCO's World Science Day celebration and a United Nations' Academic Impact member.
WAAS collaborated with the European Scientific Institute at the above international forum. Ivo Šlaus, Honorary President of WAAS was the keynote speaker.
The Institute is an active supporter of the open access concept, publishing one of the largest open access interdisciplinary journals in Europe – the European Scientific Journal (ESJ). The journal promotes an agile and high-quality review procedure due to the excellent editorial team, composed of researchers from over 150 universities worldwide. Journal content is freely available to the public, contributing to the international dissemination of knowledge. ESJ's website is visited by more than 2 million researchers annually.
Visit http://isfoxford.com/ for more information